name: James Mizerski (Nebula)
age: 19
race: human/mutant
gender: male
class: ?
height: 6' 5"
weight: 210lbs (weightless levitating)
languages: english/polish
nationality: half polish half ukranian born in Canada

Appearance: soft core gothic, pale skin always calm usually wears very dark sunglasses, or a blind fold when he's at home.

Background: mutation kicked in at 15 ever since he doesn't take too much crap from anyone. found by Jean Grey in southern Ontario at 16 and has been a reluctant student ever since.

Strength: 6 (he can carry and strike with immense force using telekinesis)
speed: 6+2
dexterity: 10
intelligence: 8+2
willpower: 6
durability: 8
constitution: 8
personality: 4

Powers: Dominence over space a combination of telekinesis and portal-based teleportation. this devious combination puts me in control over the "where factor" of any situation. where you are and where you are going.

Weapons and fighting styles: expert level firearms training, moderate combat training, resourceful and can use pretty much anything picked up off the ground or off of others.

npc: none

Weaknesses: anything that can attack the mutant gene, unconsciousness (has to focus on his powers to use them), snares (passing through a portal does not free Nebula or anyone else from something that's attached to them. If Nebula closes a portal on something or someone, the side with less mass will snap back to the heavier side.)

mentor: jean grey

rp sample: James stood in front of a gangster aiming a gun to his face, only it wasn't a gun, it was james' hand. the gangster laughed hysterically before drawing his gun. this is what a real gun looks like kid. then fire it and lets see what happens punk. james replied calm as a coma. the gangster fires, so does james. the gangster lies dead on the floor, but james is unscathed. what the poor punk didn't see were the portals james had pointed to with his finger and thumb. one was directly between the two in the standoff, and the other was above and behind the gangster's head. the pistol appears in James' hand. nice shooter
Last edited by jamwalsh on Thu Dec 25, 2014 10:11 pm; edited 9 times in total (Reason for editing : Added info)
Okay a few things.
your Character is amazingly cool. his attitude is just perfect with the portal and telekinesis powers you have selected.
First you only have 22 points on your characters stats. your character gets 20 points on its own and 2 points onto whatever 2 stats you wish. You will need to point out these bonuses like so (Ex:strength: 3 (1 + 2), intelligence 8 (6 + 2))
Second and this is my fault for not specifying you do not have any info on whether or not you ar using any weapons or fighting styles, nor do you have any info on whether or not you have a NPC or Sidekick. If you are not please write none in the section.
Third and this is also my fault and I am fixing it now. You have not picked any languages for your character your character from the intelligence you gave him can have 3 languages learned through any event in his life but you do not need to fill that up now as you can learn 2 of them as you play. But we need to know whether you speak in your nationality language or English (which in some casesis a nationality language) I just added nationality in the character creation guide now to fix this problem sorry about that.

Oh and since you character can levitate please write flight in the powers section as that is tecnically the same thing (that and jean grey flies that way and it is considered flight.) do not worry flight is not one of the powers I count under the 2 that you select as it is used by virtually everyone see the powers section to see what I mean.
You do not have a codename. are you planning on getting one later or are you using your real name for your character.
I accept this character. Nicely done. Your first mission will be posted soon on the first pole.
don't you mean poll? to be posted on a "pole" sounds really painful.
race: kylothian
age: unknown
size: 7cm
weight: 2g
gender: male
class: mib, registered alien (visitor)
nationality: kyloth
languages: english and kylothian

personality: subtle shy but can be agressively dismissive.

powers: shapeshifting, genious level intelligence, enchanting of supernatural powers onto people and objects powers can be either good or bad

weaknesses: one power per person/item, cannot enchant himself, time (each enchantment only lasts for a few hours)

background: lived on Kyloth all his life, one day decided to move to earth to make a living.

appearance: unlimited

strength:6+2
intelligence: 2+(genious level intelligence bonus)
willpower: 4
speed:2
durability:4
personality:2

NPC: agent R

Mentor: agent K

RP sample:pending
Last edited by jamwalsh on Mon Jul 30, 2012 12:09 am; edited 3 times in total (Reason for editing : update)
here is your partner he is at top level already so you do not need to level him up
Name: Roy Greenwood (Agent R)
Age: 32
Race: Human
Gender: Male
Class: Men In Black Agent (MIB Agent)
Height: 5' 9"
Weight: 247 lbs
Nationality: American
Languages: Human (American), Spanish, Arquillian, Asgardian
Appearance: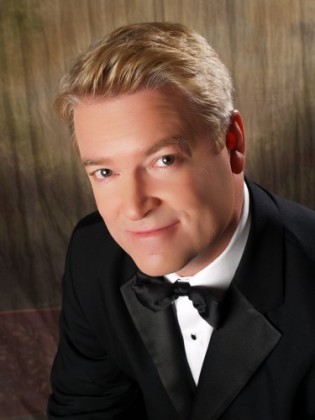 Note: Often wears a black fedora hat and is 1 of 2 agents who does that.
Background: Roy was a con artist who scammed money from women until one day he bared witness to an alien arms dealing. One of the aliens stole the cash he had gotten from the lady he was swooning earlier that night. When the MIB came by they saw potential in Roy, abducted him and gave him a choice. Either he could turn over a new leaf, join the MIB and help them with the case or they would neuralize him and leave him in the streets. Roy interested in becoming an MIB Agent and wanting to get his revenge on the aliens that stole his stolen money. After dealing with the arms dealing aliens he decided to stay with the MIB and become a permanent agent. He constantly tries to sweet talk the women of the MIB and in the beginning of his MIB career gained 2 violations of procedure for trying to hit on 2 civilians while on duty. has been in service for 4 years now and has become a prominent member of the agency. (Though he still flirts on the female Agents.) He tries to be nice to visiting aliens and is at times hesitant to kill an alien unless it threatens someone in any way. Roy is very sociable and a veteran at getting information from people of interest.
Weapons and Fighting Skill: He always carries a Field Generator so as to even the playing field should he get into a scuffle with a powerful alien. He also carries a Standard-issue sidearm. He keeps the gadgets Neuralyzer, Communicaters, Anti-Gravity Shoes, and Spectral Trail Scanner on him at all times. he is skilled in boxing procedures at an Intermediate level opting for his line "I'm more a lover than a fighter."
Stats:
Strength: 4
Intelligence: 6
Willpower: 6
Speed: 5
Durability: 4
Personality: 9
Powers: None he uses technology to take down enemies he has a custom gadget made by MIB he calls "The Iron Knuckles which when activated gives him Superhuman Strength the rest is regular MIB Weapons and Gadgets.
Weaknesses: Being Tech based an emp charge can take out his weapons and gadgets. He is human and thus frail compared to other superpowered beings. Sometimes His mouth gets him into trouble wether be from women or from enemies.
Mentor: Agent J
NPC's/SideKicks: None
RP Sample: Agent R enters a bar where a alien source stays and sits at the bar with the alien named milldred. He says "Hello Milldred. How are you today." Milldred says "Not bad sir." Agent R says "So Milldred do you have any info for me." Milldred says "Well no I do not know what you mean." Agent R says "Well now Milldred I know your not telling me everything. If you tell me what you know then maybe you and me can meet up sometime." Milldred says "Ok there are some Ballchinians raiding a military base on 4th street. So when will we meet up." Agent R says "Well let me just check my schedule." He pulls out a notepad and a Neuralizer and Neuralizes Milldred saying "I'm sorry I have to go I've got some important business to do." As he passes by the Bar Keep the Bar Keep says "Hey what did you do to he . . . " Agent R Neuralizes the Bar Keep and says "Milldred needs someone to talk to." Agent R leaves the Bar with his hat back on and enters the car saying "4th street in the downtown area. We going." The 2 drive off for the location.
As they get there the 2 agents leave the car and he activates the Field Generator and his Iron Knuckles and says "Well then. Lets play boys." Punching a Ballchinian in the ball chin.
Ok I will accept him now but please get the RP done and since the MIB have code names based on their real names and your human name is Jeremy I will give you one of the open slots. You will be Agent Y in your solo mission I am putting in you will need to come up with an alien name that starts with Y as that will be the name that makes you Agent Y. Plus I will introduce you and your partner to the Loki mission now so next time you come on you should post there. Good luck with the Asgardians.


---
Permissions in this forum:
You
cannot
reply to topics in this forum