Avalon would be contacted by the Scientist Supreme (Andrew Forson) who sent him an email (how he got it I'm not telling lol) which reads "To Mr Avalon. I have a proposal to you. Since you have provided us with a lot of help in our developments we would like to ask if you could assist us in a little problem that we are soon to face. We have just hacked a communication that states that S.H.I.E.L.D. is sending a few of their agents to deal with us after what MODOK Superior did a couple of days ago. I would like you to provide us help in dealing with the agents. If you oblige we will compensate you for any losses along with payment for your services in that of money and a deal on some of our advancements and we may offer you a job at AIM if you wish. Together I feel we may be able to make greater advancements I the field of science and push AIM to peaks it had not reached before. Should you accept I shall meet you at the location that is now glowing on the map I provided." Avalon would notice the spot was somewhere in the shores of Florida at what looked like a small island hidden away from the US Government. Having worked with S.H.I.E.L.D.  he knows what Agents were currently working for them but unsure which agents they would send to deal with AIM. Avalon would also notice that he would make the trip before the agents would as he was closer to the location.

((So it begins ready to lay the smackdown on some S.H.I.E.L.D. Agents. I will allow you to bring 2 of your sidekicks the rest will be minions remember you can bring a cap of minions but up until that cap you can bring as many as you please.))
Avalon would hop into his mech Crisis MkII, and call over Shadow and Omega. Shadow I need some help with this, those dogs at SHIELD are attacking a valuable investment opportunity for us. I need you and Omega to be there to assist when they attack.

Shadow would look puzzlingly at the doctor as Omega simply obeyed and walked to his launch position in the Dominion, a small peice of tech working like a global cannon to land troops anywhere in the world in record time.

"Sir, why would SHIELD attack so quickly? Its logical for them to make a plan first." shadow would frown, he'd have to fight his old friends maybe.

"Shadow, those who still follow SHIELD are reputable, but too restricted. They aren't worth our time. And plus when attacking a facility of genius like AIM, its better not to give them time to make a plan and defend. Just be quiet and get suited up."

Shadow would look kind of pissed, but did promise his brother he'd help him. He would grab his M16 custom assault rifle, dual eagles, and his M32 gernade launcher. He would then suit up and lock into his spot on the Dominion. Avalon would load his mech and the canon would fire them all into orbit to land with a short thrust before the ground at their target.

Shadow would remove his flight suit and Omega would detach from the thrusters with Avalon.

Avalon would his his transmitter, "Regina send us some armed Pawn bots as soon as you can."

((Pawn bots will arrive next post, I believe that I can have 8 to max out my followers for this mission [counts as 12 points of followers] u can adjust and just say a different amount arrive))

Avalon would look around where they landed, should be close to the mark on the map.

vinio2323




Posts

: 299


Join date

: 2012-03-08



As Avalon began to land he would realized that he was landing in A.I.M. Island Barbuda, the usual place that he ended up going to when he would come see the Scientist Supreme. He would notice entering the field they had which would make the world outside look as if it had slowed to about ten percent what it normally was.
((A.I.M. Island Barbuda))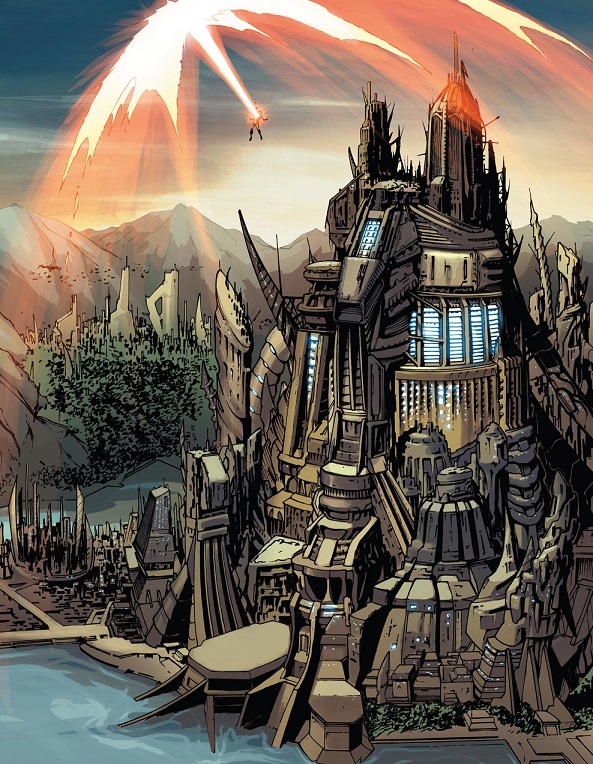 He would notice Black Widow (Yelena Belova) waiting for him below in front of the landing pad. As he landed she would hack his intercom and begin speaking saying "It is good to see that you made it here without incident. If you do not mind leaving the battle armor we will have our workers take it inside our bunker for storage while I as Head Of State take you to see the Scientist Supreme inside. He is currently working on an attack robot that was sent to our island claiming it was sent by the Mayans." She would then turn off the intercom. ((I did roll for hacking but given that they are a civilization that in a couple of months went from tourist attraction paradise to technologically advanced nation your systems ended up getting hacked))
((Black Widow (Yelena Belova)))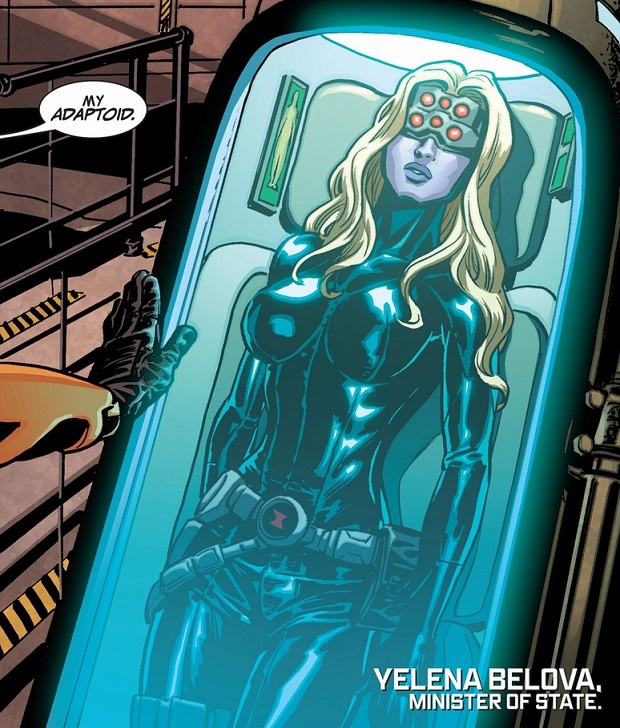 Avalon would notice that the island was in great need of repair as several places were destroyed by what seemed like burn damage, explosion damage, slashing damage etc. The Black Widow would wait for Avalon to leave his battle armor before she would take him inside.
((So will you meet the lady outside?  
 ))
Avalon would turn around in his armor and hop out.

"I suppose I can take a look. Attack robots are my specialty anyways. It looks like it made a mess too, something I would enjoy playing with."

Avalon would turn to Shadow and Omega. "Shadow you come with me, Omega I want you to remain here with the armour and wait for reinforcements."

Avalon would turn to black Widow, "Is that acceptable?"

vinio2323




Posts

: 299


Join date

: 2012-03-08



upon hearing the comment of it making a mess she would respond "Yes. Despite its appearance as an primitive model of assault robot it used several powerful attacks ranging from a simple flamethrower in its mouth to a solar ray in its eyes and homing bladed bombs in its belly area. The weapon seemed to be built to decimate armies from a distance but was taken out with an emp pulse as it had no shielding for such an attack. the machine seems to run on a solar recharging system with backup batteries should the sun be blocked from him for extended periods. But that is just a few things this robot has taught us. I'll let The Scientist Supreme explain more on it when you see him." Upon hearing the orders to Avalons units and subsequent request The Black Widow (Yelena Belova) would say "That is fine. There is plenty of room for your robot as well."
She would then take Avalon and Shadow to The Scientist Supreme Avalon would immediately notice the enormous robot in the background. The robot seemed made of gold and silver in vast quantities making it not only immune to electricity but also able to conduct it like a lightning magnet. The Scientist Supreme was at a computer in front of the giant robot looking frustrated. Once he noticed Avalon he would stand up and say "Hello mister Avalon. I am glad you managed to make it here." The Scientist Supreme would look at the giant robot and turn back to Avalon saying "Impressed it is a primitive robot that said it was sent by the Mayan Gods to return our world to the stone age. Given it is now at our mercy I guess it was not built all that well to fulfill its mission. Though I have been having problems trying to access its data. It seems that this so called primitive machine has a very strong anti hacking system. here watch."
((This is what it looks like))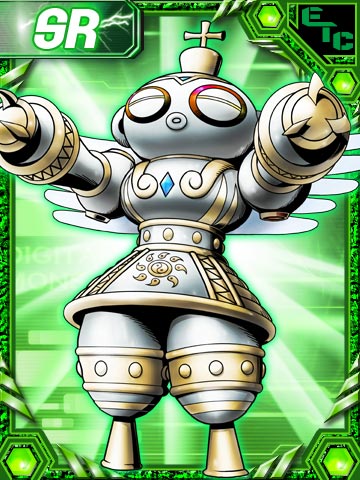 He would activate the hacking program. The machine would suddenly speak saying "Are you a god?" a message with a blank bar would appear on the computer. The Scientist Supreme would then say to Avalon "Watch this." He would then punch in the word no and then pushed enter. The robot would speak again saying "Then I do not take orders from you." The Scientist supreme would restart the hacking attempt saying "Now check this out." Upon the robot repeating its 1st sentence The Scientist Supreme would try to punch in yes and push enter. The robot would then say "A god would not need to answer the question." The scientist supreme would then say "I have tried several hacking programs and protocols and scanned the whole thing externally to see if I can find a way to hack it and nothing has worked unless the mayans had state of the art programming skills I think that someone else from this time made this thing. Do you have any idea what we could do to get this thing to work?" The Scientist and The Black Widow would wait there with the other scientists to see what Avalon would do.
Last edited by Admin on Wed Nov 12, 2014 4:51 pm; edited 1 time in total
Avalon would pause for a moment, then laugh. "Have you ever forgotten a password and left a hint to help you remember the solution? Start the attempt to prompt the question again."

Avalon would wait for the question to appear, "Now watch closely, when you answered yes, the hint to the actual password was laid in front of you, but you were over-thinking the solution."

Avalon would leave the space for the answer blank and hit enter, "A god would not need to answer...what a clever hint, and only accessible after you have attempted to be god."

Avalon would wait for the results, he was almost sure this was going to be right, but he was hoping he wasn't wrong in the presence of such genius minds.


vinio2323




Posts

: 299


Join date

: 2012-03-08



The Scientist Supreme would start the hacking protocol again saying "I'm guessing you figured something out with that laugh." The machine would say with its bellow "Are you a god?" The text prompt would appear and The Scientist Supreme would listen and watch as Avalon would just hit enter on the console and speak about the machine clever programming. The Machine would pause for about 10 seconds processing the information and say in its bellowing voice "To what god am I speaking too?"

The Scientist Supreme would say "You have got to be kidding me! All we had to do was hit enter and ignore the question all together! We used every hacking protocol we had on this thing and nothing worked and yet such a simple solution was staring us right in the face! Ugh!" He would show anger on his face which would wane as he began to speak again "Though I have to admit. The programming for this was well done. Unless you made the thing yourself most humans would try to analyze and find a way to get around the question had they been presented that. This machines anti hacking program seems aimed to avoid that altogether. The Machine had no direct input port to plug in any kind of software, forcing us to use our wireless devices to attempt a hack. If it is indeed from The Mayan era then they either must have predicted how modern technology would evolve or more likely the machine is so primitive that our hacking protocols were useless on it due to it not working like any computer or A/I of modern times. But now it presents us with a new question and given the questions nature it seems it is testing us to see if we are actually of divinity as we say we are. This must require prior knowledge of which gods are currently alive."

The Scientist Supreme would think this over for a second and say "From what I know as of now The Ahau also known as the Mayan Gods were have been dead for quite some time and Thor died recently. So saying any of those names would not help us. I suggest we go with Balder as he is still on Asgardia with the other Norse Gods. I will type that in now." He would go to his computer which displayed nothing. Both The Scientist Supreme and Avalon would then notice that the machines audio receivers were back online The scientist Supreme saying "I am getting nothing on the monitor. It seems we may have to actually say who we are to it, Possibly in the voice of the actual god. And given how our conversation has not reached his ears we may need to say it fairly loud for him to hear us. Let me try something." He would then grab what looked to be a voice modulator and would turn and shout to the Giant Robot "I Balder have come to you." The Giant Robot would wait 10 more seconds and then say "I am Taak'in K'iin. What orders do you have for me." The Scientist Supreme would then say in the Balder voice "Some of the humans are on their way to attack us. They are agents of S.H.I.E.L.D. and they hold technology that was used to destroy Thor. I command you to destroy the agents and make sure that they do not harm the rest of us."

The Machine Taak'in K'iin which Avalon would know was Mayan for Gold Sun would wait 10 seconds again before looking down at Avalon and The Scientist Supreme and saying "It shall be done! The humans will burn with their mechanical weapons." Taak'in K'iin would then raise his arms into the air and fly out of the buildings ceiling making a giant hole in it. The Scientist Supreme would turn to Avalon and say after taking off the voice modulator "Thank you for your help on this matter. I imagine that as long as you do not get his his way you will be fine." The group would hear an alert saying "Warning! Warning! Enemy units are entering airspace!" The Scientist Supreme would then say while still looking at Avalon "Well! I guess it is time to teach the agents of S.H.I.E.L.D. that we are not to be trifled with. I shall meet you outside. I must make sure the building security is working before I join you." The Scientist Supreme would leave the room to go do his job Avalon would hear the sound of multiple helicopters approaching.

((Taak'in K'iin will be waiting outside and start attacking next admin post and The Scientist Supreme will come in 5 admin posts from now))

((Sorry The Scientist Supreme talked so much it is how his character is. He tends to go on for a while. Me thinks he likes to hear himself talk.))
((No it makes sense XD I'm fine with a scientist being wordy))

Avalon would smile at Scientist Supreme, "The higher the intellect, the more often one forgets the simple things. It happens to the best of us."

After this Avalon would head back outside, hoping to get to his battle armor before the enemies landed. "Shadow, I'd prefer you stick with Ms Widow here. While I'm sure she can handle herself, I'd rather have you assist in infiltration instead of head on combat, which I'm betting is her specialty." Shadow would nod and run off to find Black Widow.

Avalon would enter his battle armor and head over to their new Mayan friend and Omega whom both when standing together looked quite formidable.

Avalon would look over his pawn bots as they arrived. "Minions! Today we make a mark in history. Today we finally fight back against SHEILD and their oppressive ways. I know you are all robots who would do this anyways, but I want you all to fight hard! I'd rather not lose a single one of you today!" Avalon would then whisper under his breath, "Because then I'd have to rebuild you all again..."

vinio2323




Posts

: 299


Join date

: 2012-03-08



Similar topics
---
Permissions in this forum:
You
cannot
reply to topics in this forum